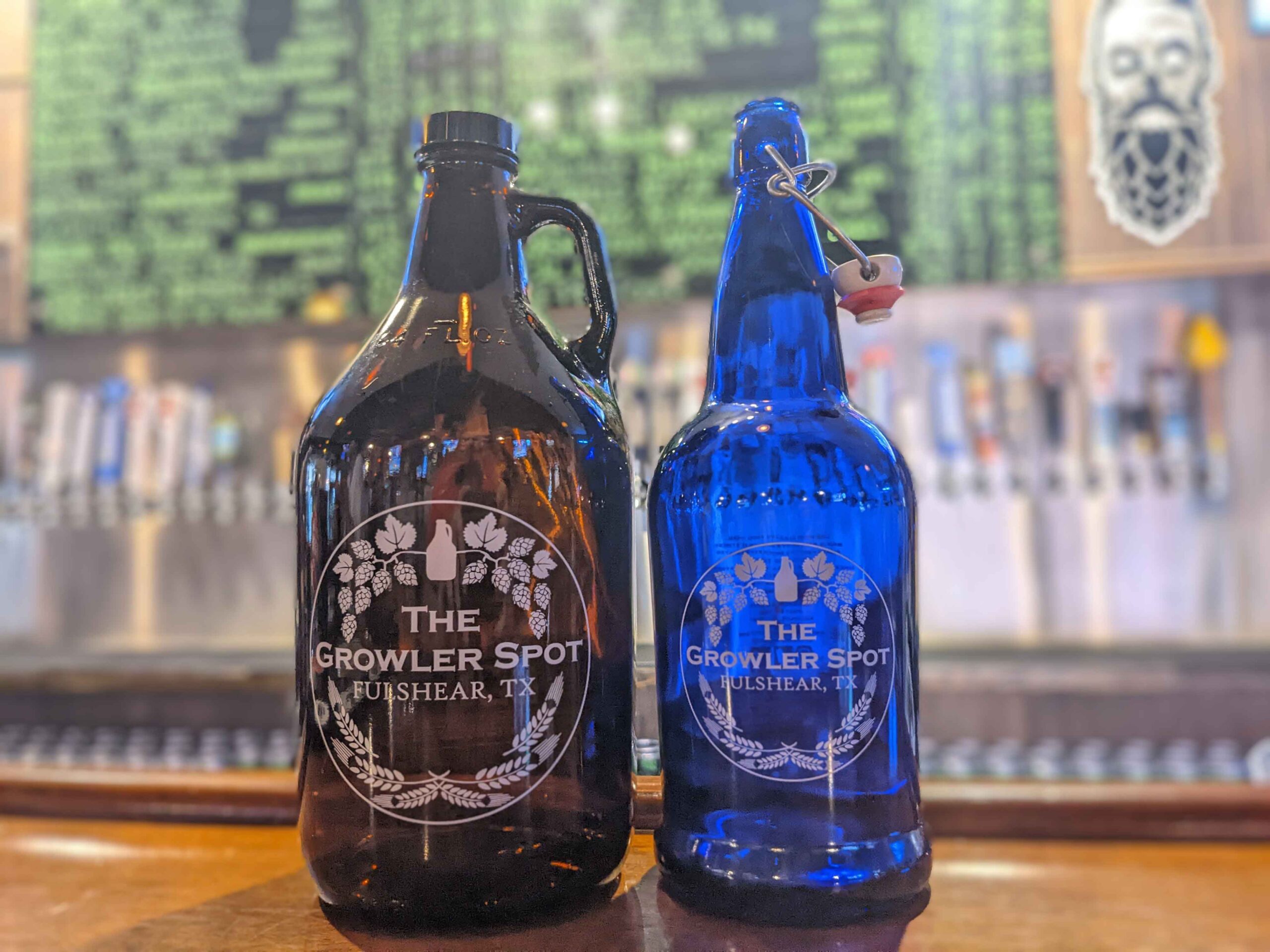 Welcome to The Growler Spot!
Your Neighborhood Craft Beer and Sports Bar
The Growler Spot, a family-owned and operated craft beer bar located near the heart of Fulshear. The Growler Spot is all about good beer, good wine, good people in a relaxed environment. Kick back on a leather couch, or keep it classic with a bar stool. We're the kind of place where friends come to meet, hang out and try some amazing beer. We promote the many great breweries right here in Texas and around the United States.
The best part about our ample 40 craft beers on tap and 11 wines on tap is that not only can they be enjoyed in our relaxing comfortable atmosphere, they are all available to purchase to-go. We are pleased to offer 64 oz. growler and 32 oz. crowler fills on demand.
THE BEER
With 40 craft beers on tap, our always-changing beer list offers a wide variety of styles to sample. Not sure what to try? Our Cicerone Certified Staff can guide you to the perfect beer with just 3 simple questions. At The Growler Spot, we take extreme pride in serving only the freshest and cleanest beer. Check out our stringent cleaning process to learn more about how we ensure that every beer we serve is of the highest quality.
THE WINE
In addition to our impressive beer selection, we take pride in offering a hand-selected wine list served by the glass, featuring a variety of red, white, and sparkling wines. Our knowledgeable staff can help you find the perfect wine to complement your meal or simply enjoy on its own. We believe that wine is a perfect match for our high-quality food and craft beer, and we're always happy to offer suggestions to help you discover new and exciting flavors. So come on down to The Growler Spot and try a glass of our carefully selected wines!
THE FOOD
At The Growler Spot, we're dedicated to serving high-quality, delicious food in an unpretentious, welcoming atmosphere. Order at the bar and enjoy a meal that perfectly complements your craft beer or wine. We pride ourselves on creating a relaxed and friendly environment where you can hang out with friends and enjoy great food and drinks. And the best part? No reservations are needed – just come on in and grab a seat!
Be sure to follow us on Facebook and Instagram to stay up-to-date on our upcoming food and beer events and other community events that we're participating in. Follow us on Untapped for alerts on the freshest beer additions. Come join us for some delicious food and drinks in a fun and relaxed atmosphere!
40 Continuously Rotating Craft Beers
Recently Added Beer
Two Can Play This Game | Tripping Animals Brewing Co. – (Sour – Fruited) | 6.0%
Soft Ambient Music | Burlington Beer Company – (IPA – New England) | 7.0%
La Roja Du Kriek | Jolly Pumpkin Artisan Ales (Sour – Flanders Red Ale) | 7.5%
Blue Tile IPA | Great Heights Brewing Company – (IPA – American) | 6.6%
Paradise Park | Urban South Brewery – (Lager – American Light) | 4.5%
La Vie En Rose (Batch 11) | Jester King Brewery – (Farmhouse Ale – Saison) | 6.2%
Quantum Entanglement | Equilibrium Brewery (IPA – Imperial / Double) | 8.5%